LEADERS IN FITNESS INDUSTRY CONSULTING
We have more than 25 years of fitness industry experience owning, managing and fixing fitness and multipurpose clubs ranging in size from small independent studios to large fitness and recreational facilities. We've seen it all! This enables us to help you avoid the pitfalls and open, manage and grow a profitable club or studio.
Reach out for your free consultation to learn how we can help your specific situation.
WE Are Proud to SPECIALIZE IN:
We help...
Entrepreneurs develop and launch new clubs
Improving an Established Club
We help...
Current fitness club owners and operators take their club to the next level, fix problems and increase their club's profitability
Building or Renovating a Fitness Center for a Non-Fitness Business
We help...
Golf clubs, residential complexes, municipalities and universities add or renovate a fitness center
THE ATWOOD CONSULTING GROUP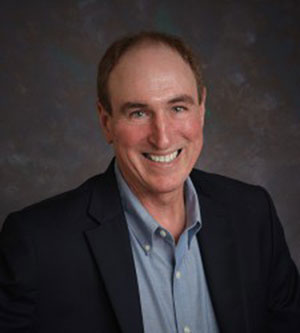 John Atwood, Founder and Managing Partner of The Atwood Group
I founded Atwood Consulting because I love the fitness industry and enjoy working with passionate entrepreneurs, and business owners and managers who are excited about health and fitness. I've worked in the industry for more than 25 years as a senior manager and owner of a club that received national media coverage for it's innovative model that was featured in Boston Magazine, The Wall Street Journal, and AARP Magazine.
Our consulting team is comprised of exceptional professionals who combined have over a century of industry experience, and like me, are passionate about helping others succeed in bringing fitness to the masses and making career dreams come true.
Enough about us…let's talk about you.
Do you want to start or grow a fitness related business and have no idea where to begin or simply need new, fresh ideas? Good news! You've come to the right place.
Developing and opening a new club?
If you are starting out and want to open a new club, we will help you determine if the location is feasible, develop a business plan around your goals, work with you to design and equip your facility, hire and train staff, create programming, and develop winning marketing and sales strategies that will build your membership base and service revenues from day one.
Have a club and want to improve operations or grow and increase profitability?
Whether your club is struggling or profitable, we'll dive into the business to learn what is and is not working and help you grow memberships, reduce operating costs, expand profit centers and implement strategies that will improve the club's financial success.
Want to add fitness to your current business or renovate a fitness facility?
If you operate a golf course, residential complex, university or any other entity that doesn't have fitness at its core and want to add fitness to what you are currently doing, we'll guide and support you every step of the way.  We have designers and equipment experts on our team who have built and remodeled hundreds of fitness facilities of all shapes and sizes and know how to create fitness spaces that fit your vision as well as your budget.
Why pick us?
It's simple….
Our team is comprised of consultants who are proven stars and have decades of fitness and business related experience under their belts.
We believe in collaboration. We'll work in partnership with you to identify priority areas of focus and provide the legwork, guidance and support you'll need to explore options and make decisions about what's best for your business.  Our approach is thoughtful, rigorous and creative; it's based on a strong record of success and adapted to meet your individual needs and the particulars of your engagement.
Have a problem that needs solving or interested in learning more?
Sign up to talk to us for 30 minutes and get FREE advice!  Tell us your vision and what you need help with, and we'll give you some ideas. If you like them, we can discuss how we can help you moving forward.
Pretty easy, right?
Thanks for stopping by and checking out our website and we look forward to talking to you soon.
Our Client Testimonials
John Atwood and his team provided invaluable experience and perspective from start-up to full operations. They were fully engaged with us for months before we opened and continued to provide guidance and support throughout our first year of operations. They are true experts and professionals.

Owner, The Renaissance Club

We hired Atwood Consulting to help us enhance our work culture. Beth Wald immediately built trust with our management team of over 25 people and led us through the process of developing new vision and mission statements. She helped us launch and implement this throughout the company of 300 staff working in four locations around Greater Boston. She is a pleasure to work with and made a real difference in our business.

President, The Healthworks Group

We worked with Atwood Consulting Group on an assessment of the opportunity of buying a $70 Million fitness chain in the Middle East. This was a complicated project. Their analytic ability and industry expertise helped us understand the market and the company's potential. The Atwood group was a pleasure to work with, highly professional, and is a team of talented business minds.

VP, Private Equity-NBK Capital

From hiring and recruiting, to startup operations, to initial sales and marketing strategy and execution, and beyond, Tara and Beth were a critical part of the team prior to opening. Their hard work helped us to get off on the right foot and get voted Best Fitness Club in Boston by Boston Magazine only six months after we opened. We would not be where we are without them. Beth and Tara were tireless, great to work with, very smart, and--most importantly--they cared about our success!

Partner and GM, Lynx Fitness and Golf Club

We were at a point in our gym business where some tough strategic decisions had to be made, in a relatively short period of time. Beth not only analyzed the company's finances and operations, but also worked closely with members of staff and spoke directly to clients, in order to gain a personal feel and understanding of the gym. We were able to identify our strengths, streamline our business, and redirect strategy accordingly. It has been a privilege to work with Beth and her team; reaching out to Atwood Consulting was the best decision!

Owner of Pilates and More
We'll help create your plan to make your fitness center profitable, utilizing our years of industry experience to prepare and execute a successful launch.
Learn how we can make your club opening a success
Take your club to the next level! We'll help your fitness business reach its full potential by identifying opportunities and implementing strategies to grow memberships, reduce operating costs and expand profit centers.
Learn how we can help your club solve its challenges and grow
0
+ Clubs
We've worked with 100+ fitness clubs and athletic facilities
0
Years
25 years experience managing profitable clubs
$
0
Million
Helped independent clubs generate revenues in excess of $150 Million
Sign up to talk to us for 30 minutes and get FREE advice!  Tell us your vision and what you need help with and we'll give you some ideas. If you like them, we can discuss how we can help you moving forward.