Our consultants support owners and managers in addressing planning and operational issues and provide clients with the outside perspective and expertise they need to get results and succeed.
Our team has a powerful blend of interdisciplinary skills and decades of health and fitness club industry experience as operators and managers.  As a result, we are able to combine strategy with the real-world experience needed to generate meaningful and measurable business results.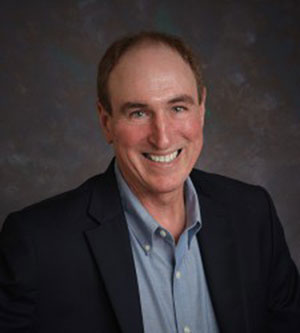 John Atwood, Founder and Managing Partner
I've been working in the health and fitness industry for my entire career. I've owned and managed clubs, served on the Board of the New England Health, Racquet, and Sports Club Association (NEHRSA), have spoken at numerous club industry conventions and conferences and have been a faculty member of the IHRSA Institute.
HealthFit, the medically-focused fitness center I owned and operated, was featured in Boston Magazine, The Wall Street Journal, AARP Magazine, and other prominent national media for its innovative business practices and contributions to the fitness industry. Time Magazine called HealthFit "a pioneering fitness center" for its ground-breaking approach to working with sedentary populations.
In 1999, I developed the IHRSA Financial Management Tool (FMT), a strategic tool used by owners and managers to drive profits through the capturing and analysis of vital financial and programmatic information.
I've been consulting for more than a decade and love supporting owners and operators in starting and growing their businesses. I received my BA from the University of Miami where I received a full tennis scholarship.
Bobby Verdun, Senior Partner
I have extensive experience leading successful private and not-for-profit multipurpose fitness and recreation clubs and athletic teams.
I'm passionate about helping club developers, owners, and managers create prosperous businesses by utilizing award-winning programming, development drives, and cost-cutting initiatives.
I've led private multi-purpose clubs that were voted "best in class" including the Tennis Center at College Park, one of the top training academies in the country. As a YMCA Executive Director, I led a historic $10 million renovation and guided a membership renaissance producing thousands of family participants and energizing surrounding communities to set usage records for the facility.
Prior to working in the club industry, I spent years as a basketball and tennis coach and was lucky enough to be named Boston Globe's and New England Collegiate Conference's Coaches of the Year.
Beth Wald, Senior Partner
My 25 years of management experience working in both the public and private sectors and experience as a fitness club owner and manager has provided me with a multifaceted set of skills and unique perspective.
In addition to having expertise in general health club operations, program development, and management, I find managing complex projects exhilarating and am committed to creating positive, goal-oriented work environments that promote stellar customer service.
I've been a featured speaker at the International Health, Racquet & Sports Club Association's (IHRSA) international conventions and was on the faculty of the IHRSA Institute.
I have a BA from Hamilton College and a Masters from Columbia University.
Brian Goodman, Consultant
My expertise is in strategic positioning of start-ups including market research and segmentation, branding, financial modeling, marketing strategy, and feasibility analysis.
I've performed financial analysis for large retailers such as Filenes and the May Company, worked in strategic marketing consulting with the Monitor Group, and spearheaded strategy for the City of Boston's Office of Business Development.
I founded First Steps Consulting, which is a boutique consultancy focused specifically on innovation and start-up strategy and have worked with a variety of start-ups and corporate innovations over the past 10 years.
I earned my MBA in entrepreneurship from Babson College and have a degree in Business Administration from UMASS Amherst. Additional studies have been completed at MIT, Harvard and the University of Manchester, England.
Mike Rizzo, Marketing Manager
I joined Atwood Consulting Group in the summer of 2016 to direct and oversee our day-to-day marketing operations.
I've been involved in athletics and fitness most of my life and am excited to be involved in an organization that helps people start and grow their fitness and athletic facilities.
Since graduating from Villanova University with a Bachelor of Business Administration, I have accumulated a range of business experience including working closely with a Planet Fitness franchise owner as well as managing my own financial advisory practice through ING (now Voya).
Larry Krieger, Senior Consultant
Larry is a senior executive in the fitness and healthcare industry. Over the last 35 years, he has designed, developed, built, and managed numerous health and fitness companies.
As a respected member of the fitness industry, Larry served on the Board of Directors of International Health and Racquet Sports Association (IHRSA) and was the organization's President for the 1993 – 1994 term.
Larry is an expert in the implementation of business strategies that lead to the growth of successful companies and recently retired as VP/GM of The Bay Club Company. Formerly he was the Executive Vice President of Virgin Life Care, which is part of the Virgin group of companies owned by Richard Branson.
Before joining Virgin, Larry held leadership positions as COO of Club One in San Francisco and President of The Wellbridge Company, based in Boston.
Larry currently serves on the Board of the International Lawn Tennis Club, and was formerly on the International Advisory Board to the Tennis Hall of Fame and on the USTA Olympic Committee.
Rick Devereux, Consultant
Rick is considered one of the premiere experts in the world on health club trends.
Having worked at IHRSA for more than 20 years as its Chief Operating Officer, and before that, the Director of Sales and Marketing, he had a major impact on the growth of the health and fitness industry both nationally and internationally.
Prior to working at IHRSA, Rick managed large multipurpose fitness facilities. Rick's extensive knowledge and experience in the industry allows him to provide clients with a broad perspective as well as in-depth information on how to build or grow businesses related to fitness.
Rick graduated from Harvard where he played on the tennis team.
Ed Gemdjian, Personal Training Consultant
Ed has been a nationally certified personal trainer for the past 9 years, and is the Equinox Fitness Global Personal Trainer of the Year.
He is certified by NESTA and is a Functional Movement Systems Professional.  He has a Sports Nutrition certification from Precision Nutrition, and is also a C.H.E.K. Holistic Lifestyle and Nutrition Coach, specializing in optimizing health and wellness outside the gym.
Ed has worked with college and professional athletes, bodybuilders, models, actors, and fitness enthusiasts. He has extensive experience with weight loss, bodybuilding, sport specific conditioning, pre and post-natal, immune disorders and corrective exercise training methods. He has written numerous fitness and motivation articles, and is the chief contributor to TeamAwesomeNYC.com, where you can find testimonials from his past and current clients.
In 2007, Ed moved to New York City to help open the 17th St Equinox location. He aided in the pre-sale process, as well as the set up and initial operations of the facility, then opting to become the location's first Tier 3 Trainer. He has been the top trainer at that location every year since, as well as among the best 1% company-wide.  In 2011, Ed was one of the first Equinox employees nationwide to be promoted to the Tier III+ level.
In 2013 Ed earned his most recent promotion as a Tier 4 Health and Wellness Coach, launching only the 8th such department in Equinox company history.
Krista Popowych, Group Exercise Consultant
Krista attributes her award-winning career to the lessons learned and taught from the group exercise studio.
Considered an expert in her field, her in-depth knowledge of group fitness, passion for the industry and contagious energy has taken her across the globe presenting and consulting for over 20 years on group fitness, training and management.
As an IDEA World Fitness Instructor of the Year winner, a three-time CanFitPro Presenter of the Year, and Keiser Global Director of Group Education, Krista knows how to stay on trend with group exercise programs and classes.
"I believe that the connection and experiences we can create for members through small and large group classes, a correctly designed schedule, engaged staff and innovative programming keeps a facility vibrant and packs the studio."
With a degree in Human Kinetics, Krista has been instrumental with start-ups and managing both boutique studios to 500,000 sq. foot facilities. Her checklist of real world experiences in key areas of the fitness industry gives her true street cred. With over 10,000 classes under her belt, she is ready to help build, grow and support your group exercise program.
Tara Jensen, Marketing Consultant
Tara brings over 15 years of marketing experience to her clients.
After graduating from the University of Connecticut, Tara started her career in Boston as a personal trainer at The Thoreau Club in Concord, MA. Next she developed health programs and marketing materials for IHRSA.
Her experience of event management grew from her years as Marketing Manager at IDG World Expo. There she managed the marketing for large scale events including Macworld San Francisco. In 2011, Tara took the Marketing Director position at Healthworks Group. During her 6 years at Healthworks Group the company added several new brands and locations.
Tara brings a wealth of knowledge in marketing. Tara's marketing expertise will help your business grow and increase revenue.
Ed Phillips, M.D., Consultant
Ed is the Medical Director for Outpatient Medical Services for the Spalding Rehabilitation Hospital Network in Boston, MA, and serves on the faculty of Harvard Medical School.
Dr. Phillips has been an advisor to IHRSA on a wide range of issues from exercise motivation factors to fitness related partnerships with health care providers and institutions.
In his consulting role with Atwood Consulting Group, Dr. Phillips coaches clients on strategies for developing relationships with the medical community.
Daniel Meus, A.I.A. Architect
Daniel has been an innovative designer of successful fitness facilities for three decades.
He co-founded Graham/Meus Inc. Architects in 1980 to provide exceptional planning, architecture, and interior design services to clients throughout the United States and abroad. The firm's portfolio consists of nearly 250 completed fitness projects that range in size from a 4800 SF specialty health club to an 85,000 state-of-the-art recreation center.
Dan is an associate member of IHRSA and speaks annually at the IHRSA conventions about the future of fitness center design.
He is a board member of NEHRSA, the New England Chapter of IHRSA, and donates time and resources to its cause.
Dan was recently named the New England Architectural Representative for the facilities division of the United State Swimming Organization.
John Agoglia, Content Creation & Strategy Specialist
John has been lucky enough to work in and around the fitness industry for close to two decades.
He began his time in the fitness industry working as a personal trainer in New York City at clubs such as Equinox and the 92nd St. Y while attending Hunter College. He soon received an internship with Miller Freeman working for Sporting Goods Business and Health & Fitness magazines and quickly climbed the ranks. He was named Editor-in-Chief of the specialty fitness retail industry magazine in less than two years.
During his time at Health & Fitness Business, John was part of several successful revenue-driving ancillary products and was a major player in the Health & Fitness Business Conference & Expo.
After his time there, John transitioned back to the health club side of the fitness industry as the Editor-in-Chief of Club Industry magazine.
After a successful run of on-staff magazines, John launched his own content business, WriteOne Content Solutions in 2004, working with clients such as iClubs.com, Athletic Business, G3 Communications, and more.
John has also spent time over the last few years back in the fitness industry, working in leadership positions in fitness and general management.
Most recently, he was Regional Manager for Boston-based GymIt.
John is also finishing up his Master's Degree in Integrated Marketing Communications at Lasell College in Newton, MA.
Learn how we can help your business